While we love to talk 1s and 0s with the computer, we would appreciate human interaction. Have a project or just want to chat? Send us a message and we'll be sure to get back to you, and don't worry we speak human languages too 🙂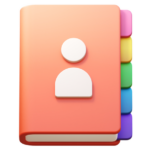 Happy to talk, in any form that you are comfortable with.
* Emergency phone extension is only available for support customers only at this time. Emergency support will be queued after priority members, customers with priority extensions are encouraged to use the designated extension to expedite services.
Shoot us a message and we will get back to you as soon as possible.